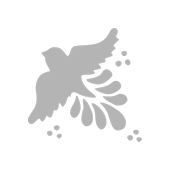 Projects Where EPCPROMAN is being used
On-going & Executed Projects
Some of the projects where EPCPROMAN was used extensively. EPCPROMAN is one of our most deployed products.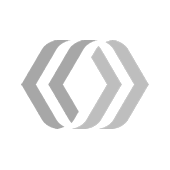 Latest Project Experience
Latest Project Experience :
» Spooling
We are pleased to announce that EurekaD-Soft has successfully executed several spooling projects worldwide. We will do all spooling work from
Parascadd Mumbai Office as we have a dedicated spooling team with suitable infrastructure.
Spooling Scope:
The spooling criteria is provided by the client based on the project requirement and the spooling team produces the spool drawings
Administrators / Leads are responsible for a coordination with the Client's Project / Engineering team for performing the Revision Management activities
Preparation of ISO index and submission to client on weekly basis.
Generation of the AS-BUILT spools based on the client markup copy
Managing the Iso drawings that are On-hold for spooling based on the client Hold Iso Notice
1. KT – Kinetics Technology SpA
Total Iso's : 12500
Production rate : 900 iso's per week
2. ADCO Qusahwira Field Development
Total Iso's : 18500
Production rate : 500 iso's per week

3. Majnoon Oil Field
Total Iso's : 10400
Production rate : 300 iso's per week

4. Tecnimont– HPCL (PP & HDPE)
Total Iso's : 7550
Production rate : 300 iso's per week
5. Salalah LPG SFZCO – Oman (EPC Petrofac)
Scope : 280,000 Inch Dia
Total Iso's : 12000
Production rate : 500 iso's per week

6. Sakalin- 2 OFC Compression (EPC Petrofac)
Scope : 180,000 Inch Dia
Total Iso's : 5100
Production rate : 360 iso's per week
7. HMEL Bhatinda India (PMC EIL) – BSVI
Scope : 330000 Inch Dia
Total Iso's : 6700
Production rate : 330 iso's per week

8. Technip FMC INDIA (EPC Technip) – EPCC5 VIZAG
Scope : 138000 Inch Dia
Total Iso's : 3000
Production rate : 300 iso's per week

9. Larsen & Toubro ATCO Saudi
Farabi Petrochemical Project, Yanbu, KSA
Scope : 100000 Inch Dia
Total Iso's : 2000
Production rate : 280 iso's per week
10. Larsen & Toubro ATCO Saudi
Haliba project
Total Iso's : 800
11. HPCL – VAIZAG (EPC Petrofac)
Scope : 310,000 Inch Dia
Total Iso's : 11500
Production rate : 550 iso's per week